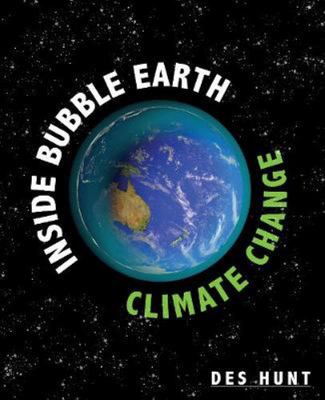 $40.00
NZD
Category: Geology & Earth Sciences
What causes climate? What changes climate? Des Hunt takes us on an in-depth look at the science of climate and what we can all do to help the earth thrive. Favourite kiwi eco-fiction writer, Des Hunt, presents the facts about the changes in the world's climate and the effects of human actions in this n on-fiction resource. Includes activities and links to resources to extend the learning. Ends with actions the reader can take, including growing things.Highly informative, highly illustrated. ...Show more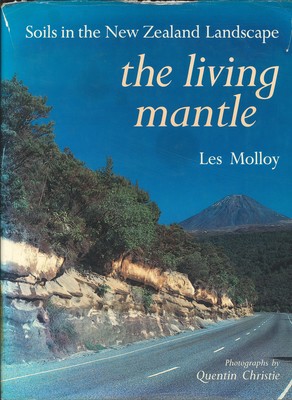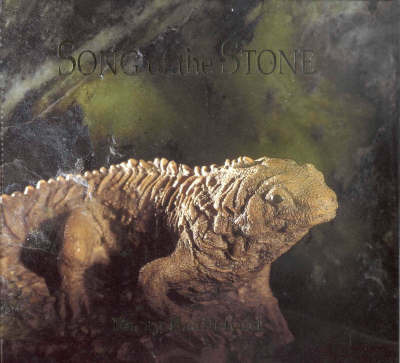 $55.00
NZD
Category: NZ Natural History | Reading Level: very good
The true story of five remarkable journeys. This pakeha historian and archaeologist, was invited into realms of ancient and sacred knowledge long thought lost. Song of the Stone describes his fascinating odyssey into the world of the wisdom keepers of Aotearoa and North American Indian peoples. It takes us on the great journey to open once again the trail of stone across the Southern Alps. Only then could the sacred lore be shared in Song of Waitaha (1994) Ngatapuwae Trust. Out of print 1995 We travel to the Red Earth of North America and on a great journey to twelve Indian Nations, to the ancient standing stones of Europe, to Stonehenge, Iona, New Grange, and to those who honoured stone long before the building of the pyramids. The last journey was the one within himself. The hardest of all. ...Show more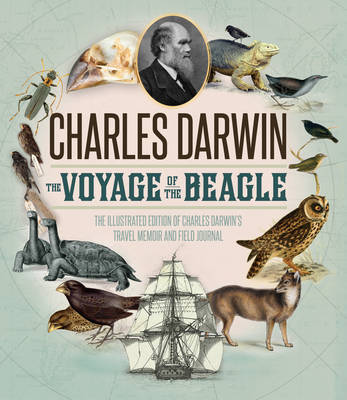 $42.50
NZD
Category: World Natural History
Enjoy the best-selling memoir of Charles Darwin's journey of discovery aboard the HMS Beagle--now fully illustrated for the first time. The Voyage of the Beagle is Darwin's fascinating account of his groundbreaking sea voyage that led to his writing On the Origin of Species. When the HMS Beagle sailed o ut of Devonport on December 27, 1831, Charles Darwin was only twenty-two and setting off on the voyage of a lifetime. His journal reveals him to be a naturalist making patient observations concerning geology and natural history as well as people, places, and events. He witnessed and visited volcanoes in the Galapagos, saw the Gossamer spider of Patagonia, sailed through the Australasian coral reefs, and recorded the brilliance of the firefly--these recollections are found in these extraordinary writings. The insights made on the five-year voyage set in motion the intellectual currents that led to the most controversial book of the Victorian age: On the Origin of Species. An introduction on the background to Darwin's work, as well as notes, maps, appendices, and an essay on scientific geology and the Bible by Robert FitzRoy, Darwin's friend and captain of the Beagle, provide context for this incredible story. This volume is the first fully illustrated edition of Darwin's journal and includes excerpts of On the Origin of Species so the reader can connect the author's journey with his discovery that made him famous. ...Show more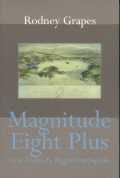 $23.50
NZD
Category: NZ Natural History
The biggest earthquake ever recorded in New Zealand occurred on 23 January 1855. It was centred in Wellington and the Wairarapa but its impact was far-reaching, north as far a Taranaki and south beyond Nelson and Marlboroughh. Magnitude Eight Plus tells the exciting - and frightening - story of this ext raordinary quake. Based on dairies and anecdotes, the book has all the immediacy of a first-person account. '...we were just having tea, for we do not have supper here, when a tremulous motion was felt which quickly increased to a most terrific shaking. The piano came into the middle of the room and the crashing of earthenware and glass, the creaking and rocking of the house caused a most fearful and terrifying noise...' The early settlers' stories are illuminated by Rodney Grapes' lively analysis of the extent of the damage and the way locals dealt with the earthquakes' political ramifications for immigration in particular. Grapes also examines the geology of the region to work out why the earthquake occurred - and when we might see another one like it. The book is well-illustrated with photographs, sketches and maps. ...Show more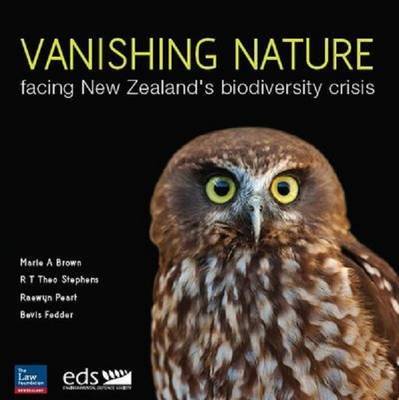 $27.50
NZD
Category: NZ Natural History | Reading Level: near fine
This full colour, soft cover publication is suitable for both a general and a technical audience with user friendly language and lots of images. New Zealand's remarkable indigenous biodiversity is fragile and it's in crisis. Our economic institutions promote biodiversity loss by not accounting for envir onmental costs and our laws and policies are unable to prevent the resulting ongoing losses. The design and implementation of policy and programmes that safeguard ecosystems require both an understanding of political, economic and social factors influencing biodiversity protection as well as being founded on established ecological principles. The book presents an exhaustive analysis of New Zealand's biodiversity loss and its conservation. The authors argue that the fundamental drivers of harm as well as the barriers to effective protection must be addressed if we are to halt the loss of our native species and ecosystems and maintain our natural capital. This will require novel economic institutions designed to bring private and public interests toward alignment. The book includes a comprehensive suite of strategic, tactical and practical solutions and finishes with a vision and action plan that EDS is committed to champion in the coming years. Biodiversity loss is not inevitable, it is a choice. The Environmental Defence Society sits at the interface of science and policy, working hard to influence politics and society to establish more effective systems of environmental governance. ...Show more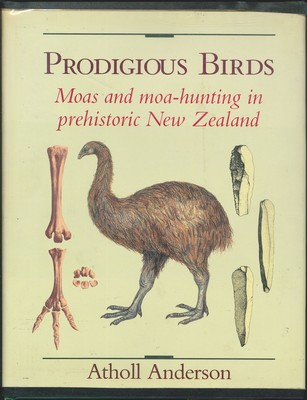 $150.00
NZD
Category: NZ Natural History | Reading Level: near fine
An in depth, technical discussion of the Moas and their relationship to early Maori.  Includes illustrations and charts with discussions of the archealogical evidence. Some marks to the dust jacket, which is in a library style protective wrapping.  Interior in very good condition.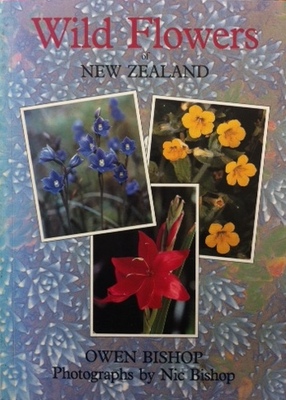 $25.00
NZD
Category: NZ Natural History
Catalogues over 400 of the native and introduced wild flowering plants that are commonly encountered around New Zealand.  With an authoritative text and splendid full colour photographs, it is the first New Zealand field guide of its kind.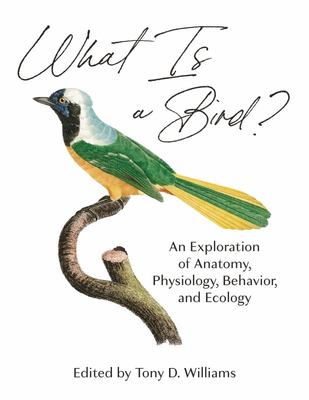 What Is a Bird? - An Exploration of Anatomy, Physiology, Behavior, and Ecology
by Tony D. Williams (Contribution by, Editor); Scott McWilliams (Contribution by); Julia A. Clarke (Contribution by); Elizabeth MacDougall-Shackleton (Contribution by); Scott MacDougall-Shackleton (Contribution by); Frances Bonier (Contribution by); Chad Eliason (Contribution by)
$65.00
NZD
Category: NZ Natural History
A large-format, beautifully illustrated look at the natural history of birds There are some 10,000 bird species in existence today, occupying every continent and virtually every habitat on Earth. The variety of bird species is truly astounding, from the tiny bee hummingbird to the large flightless ostri ch, making birds one of the most diverse and successful animal groups on the planet. Taking you inside the extraordinary world of birds, What Is a Bird? explores all aspects of these remarkable creatures, providing an up-close look at their morphology, unique internal anatomy and physiology, fascinating and varied behavior, and ecology. It features hundreds of color illustrations and draws on a broad range of examples, from the familiar backyard sparrow to the most exotic birds of paradise. A must-have book for birders and armchair naturalists, What Is a Bird? is a celebration of the rich complexity of bird life.An absorbing and beautifully presented exploration of the natural history of birdsIntegrates physiological adaptations with ecology and behaviorFeatures a wealth of color photographs and explanatory figuresUses scanning electron microscope imagery to provide a rare close-up view of structures not normally visibleProvides insights into our complex relationship with birds, from our enduring fascination with them to the threats they face and the challenges of conservation ...Show more