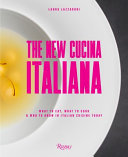 $110.00
NZD
Category: Cook Books
Recipes from the kitchens and restaurants of Italy's new culinary masters, who combine an innate sixth sense for quintessentially Italian flavor with a contemporary approach, defining an exciting new gastronomy. Everybody loves Italian food. It is among the most talked about, written about, and globally popular. But as travelers have sought out culinary experiences in off-the-beaten-path destinations elsewhere in the world, in Italy even consummate foodies eat the same postcard versions of traditional dishes, occasionally making forays into a handful of fine-dining favorites. Yet by far the country's most interesting cuisine is to be found outside of well-trodden establishments, and it's as varied and full of personality as it is delicious. This generation of chefs has come a long way from their nonna's kitchen: they approach tradition with a respectful yet emancipated perspective; they rethink the formats of the Italian restaurant; they are rediscovering foraging and farming; they introduce serious cocktail programs. This book covers thirty-two chefs and restaurateurs who are reinterpreting the greatest hits of Italian dining: from trattorias to fine dining, from aperitivo to pizzerias. Laura Lazzaroni takes her readers on a visual north-to-south tour of this new cucina italiana, stopping at restaurants, inns, farms, and pop-ups all across the country, showing in stories and recipes the multitude of approaches, influences, and ingredients that compose this movement, which is paving the way for the country's gastronomic rebirth. ...Show more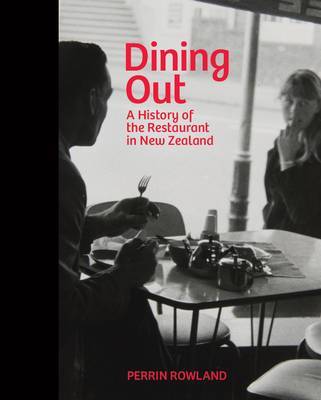 $55.00
NZD
Category: Food and Drink | Reading Level: Very Good
From oyster bars and ordinaries to hotel dining rooms, from Dunedin's Savoy to K Road's Hi Diddle Griddle, from haute cuisine to Pacific flavours, from hogget to hapuka – Dining Out introduces us to the history of the New Zealand restaurant from the 1860s to the present. Drawing on menus, memories, photographs and newspapers, Perrin Rowland tells the story of New Zealand's first nineteenth-century restaurants; luxury in the golden age; licensing and the Depression years; World War II and the Americans; post-war dining and the six o'clock swill; the rise of ethnic restaurants; and our contemporary explosion of flavours. Throughout she asks important questions about the ways New Zealanders have eaten out. How did international trends – from hamburgers to nouvelle cuisine – shape the restaurant experience How have New Zealanders reconciled a culture of the ordinary bloke with the luxury of dining oute And was it really all bad coffee and soggy chips before 1980;<br><br>Extensively illustrated and engagingly written, Dining Out is a great, gastronomical tour through New Zealand history. Perrin Rowland shows that in amongst the silver service and salads of the New Zealand restaurant experience lies a great story about the way our peoples and cultures have changed over the last 150 years. ...Show more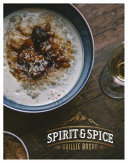 $50.00
NZD
Category: Cook Books
Spirit & Spice is a portrait of family living and eating in the Scottish Highlands, inspired by Scotland's fabulous produce, wild food and whisky. Ghillie Basan is the award-winning author of over 40 cookbooks. A writer, journalist and broadcaster, she has travelled the world extensively to research different cooking traditions and has unparalleled expertise on the use of spices. But her heart has always been at home in the remote corner of Scotland where she brought up her two children, Yazzie and Zeki. The life they built in the heart of whisky country is an inspiring one. Snowbound in the winter, the school run was done on skis, and the summers were spent adventuring in the hills. Wherever Ghillie travelled to write and research books, the children would go too, on long dusty journeys in Africa or up mountains to remote villages in Asia. And when they returned to Scotland, they would bring the flavours of the world with them. In Spirit & Spice Ghillie delves into the Scottish larder, using her knowledge of spices to shine a new light on local ingredients. She shares her expertise in pickling, preserving, smoking and cooking outside. She opens up whole new worlds of flavour with her food and whisky pairings and can be relied upon to find a dram to go with any meal, be it breakfast, lunch or dinner. And most importantly, she traces the stories behind the recipes to paint an inspirational and heartfelt picture of family life in one of the wildest and most beautiful corners of Scotland.Ghillie shares her expertise on: Food pairing with whisky Using spices to enhance and complement different whiskiesWild food & foragingOutdoor cookingPickling and preservingFeeding family and friends ...Show more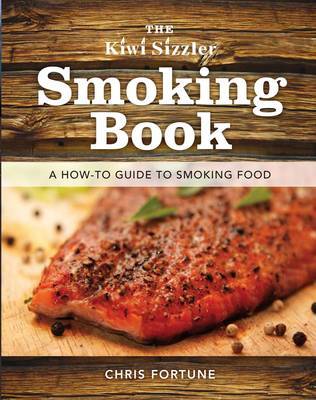 $29.99
NZD
Category: Cook Books
First published October 2010, reprinting due to popular demand. Hot & cold smoking techniques. Smoking essentials and pre-smoking processes; including preparation of food Information on the types of smoker you can use, including Kiwi Sizzler gas smokers Which woods to choose for different flavours H ow to store smoked food A useful troubleshooting guide for when things go wrong, and much more Illustrated throughout with colour photographs Over 40 recipes, from basic to more challenging, including recipes for fish and seafood, game, red meats, chicken, vegetables, nuts, chocolate and cheese. ...Show more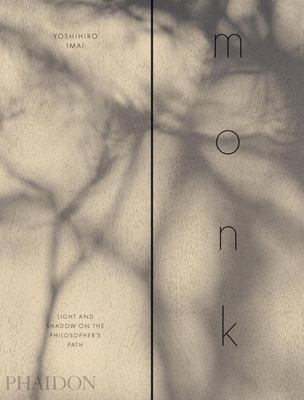 Monk - Light and Shadow on the Philosopher's Path
by Yoshihiro Imai; Naomi Reis (Translator); Emmy Reis (Translator); Yuka Yanazume (By (photographer)); Julia Hasting (Designed by)
$70.00
NZD
Category: Cook Books
An evocative and personal chef monograph -- and an ode to wood-fired cooking -- from Japan's exciting emerging chef monk is the story of Yoshihiro Imai's 14-seat, seasonally inspired restaurant, set on the cherry blossom-lined Philosopher's Path in Kyoto. Through personal essays, reflections, recipes, and photography, Yoshihiro describes stories of the farmers, makers, and exceptional ingredients -- from foraged vegetables to herbs and flowers -- that inspire his omakase-style menu, explains why cooking with fire is central to the restaurant, and traces the evolution of the unpretentious, innovative, and flavorful pizza for which he is now renowned globally. ...Show more
$60.00
NZD
Category: Cook Books
A one-of-a-kind collection of original contemporary recipes from across the Arab world from acclaimed author Reem Kassis The Arabesque Table takes inspiration from the traditional food of the Arab world, weaving Reem Kassis's cultural knowledge with her contemporary interpretations of an ancient, remar kably diverse cuisine. She opens up the world of Arabic cooking today, presenting a mosaic of 130 delicious, accessible home recipes -- from simple salads to flavorful mains and fragrant desserts. Organized by primary ingredient, her narratives formed by her experiences and influences bring the dishes to life, as does the book's vivid photography. ...Show more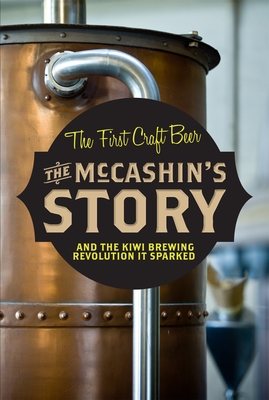 $22.50
NZD
Category: Food and Drink | Reading Level: Very Good
An entrepreneurial family small business success story of an evocative product that's growing in popularity - beer. The craft beer industry is one of New Zealand's local business success stories, and it's thriving. It all began with Terry McCashin establishing Mac's Ale back in the 1980s.This book tells the story of the entrepreneurial McCashin family and the challenges they've faced over the years. They're now rebuilding their brand with new beers such as Stoke, and a highly successful range of ciders. It also includes general craft beer information such as: What makes a craft beer; How beer gets made / A day in the life of McCashins; and How to Drink Beer - what sort of glass to use, what different styles mean, the difference between an ale and a lager. Plus: Nelson: the craft beer capital. What has made Nelson such an extraordinary place for craft beer? The book Includes short profiles on each of the breweries, pubs and cafes on the trail and the remarkable story of New Zealand hops and how they've supported Nelson and New Zealands's craft beer revolution. ...Show more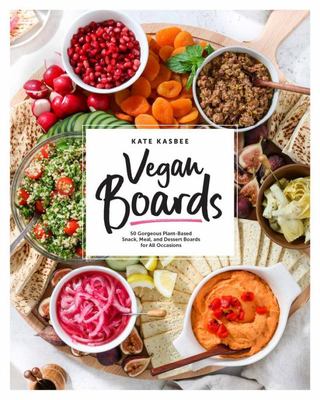 $27.99
NZD
Category: Cook Books
The 50 plant-based boards and platters in Vegan Boards are incredibly beautiful to the eye and deliciously tempting to the palate.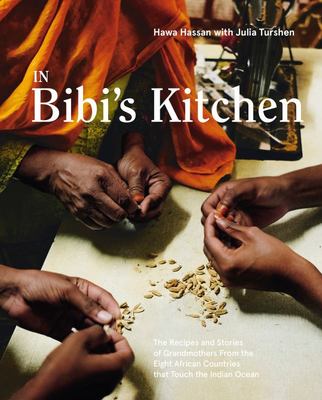 $65.00
NZD
Category: Cook Books
Grandmothers from eight eastern African countries welcome you into their kitchens to share flavorful recipes and stories of family, love, and tradition in this transporting cookbook-meets-travelogue. "Their food is alive with the flavors of mangoes, cinnamon, dates, and plantains and rich with the histo ry of the continent that had been a culinary unknown for much too long."--Jessica B. Harris, food historian, journalist, and public speaker In this incredible volume, Somali chef Hawa Hassan and renowned food writer Julia Turshen present 75 recipes and stories gathered from bibis (or grandmothers) from eight African nations: South Africa, Mozambique, Madagascar, Comoros, Tanzania, Kenya, Somalia, and Eritrea. Most notably, these eight countries are at the backbone of the spice trade, many of them exporters of things like pepper and vanilla. We meet women such as Ma Shara, who helps tourists "see the real Zanzibar" by teaching them how to make her famous Ajemi Bread with Carrots and Green Pepper; Ma Vicky, who now lives in suburban New York and makes Matoke (Stewed Plantains with Beans and Beef) to bring the flavor of Tanzania to her American home; and Ma Gehennet from Eritrea who shares her recipes for Kicha (Eritrean Flatbread) and Shiro (Ground Chickpea Stew). Through Hawa and Julia's writing--and their own personal stories--the women, and the stories behind the recipes, come to life. With evocative photography shot on location by Khadija Farah, and food photography by Jennifer May, In Bibi's Kitchen uses food to teach us all about families, war, loss, migration, refuge, and sanctuary. ...Show more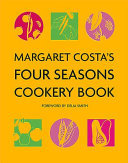 $45.00
NZD
Category: Cook Books
Originally published in 1970 and re-issued by Grub Street for the first time in 1996, our new edition hit the bestseller lists and went on to sell over 20,000 copies and its reappearance was praised by contemporary cookery stars like Nigel Slater, Delia Smith and Simon Hopkinson. Also in that year Marga ret Costa was honored at the prestigious Glenfiddich Awards. Margaret Costa came to prominence by replacing Robert Carrier as the Sunday Times cookery writer, and although this was her only significant book, it's hugely influential and was named by Observer Food Monthly as one of the top 50 cookbooks of all time. The book has stood the test of time and indeed many of those writers who praise her also admit that they have taken their inspiration from her wonderful writing. The book is organized according to the seasons, and within each one there are also themed chapters such as "Olives", "Comforting Breakfasts" or "Proper Puddings". This is a modern classic which no cookery collection should be without. ...Show more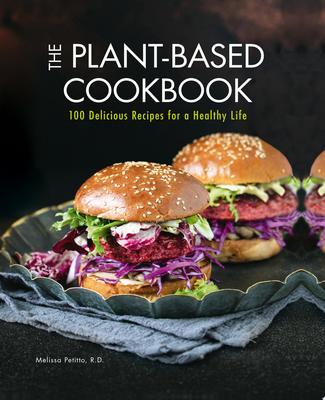 $28.00
NZD
Category: Cook Books | Series: Everyday Wellbeing Ser.
Straight from the ground and right to your table, The Plant Based Cookbook provides delicious and unprocessed recipes for a delicious, satisfying, whole foods diet.
$27.17
NZD
Category: Cook Books
The Epic Air Fryer Healthy Cookbook proves that the super popular air fryer can do truly amazing, downright delicious things with vegetables and meatless meals.