$37.00
NZD
Category: Classic Fiction | Series: Penguin Clothbound Classics Ser.
'Who controls the past controls the future- who controls the present controls the past.'Hidden away in the Records Department of the sprawling Ministry of Truth, Winston Smith skilfully rewrites the past to suit the needs of the Party. Yet he inwardly rebels against the totalitarian world he lives in, w hich demands absolute obedience and controls him through the all-seeing telescreens and the watchful eye of Big Brother, symbolic head of the Party. In his longing for truth and liberty, Smith begins a secret love affair with a fellow-worker Julia, but soon discovers the true price of freedom is betrayal. ...Show more
$37.00
NZD
Category: Classic Fiction | Series: Penguin Clothbound Classics Ser.
'All animals are equal but some animals are more equal than others'When the downtrodden animals of Manor Farm overthrow their master Mr Jones and take over the farm themselves, they imagine it is the beginning of a life of freedom and equality. But gradually a cunning, ruthless elite among them, masterm inded by the pigs Napoleon and Snowball, starts to take control. Soon the other animals discover that they are not all as equal as they thought, and find themselves hopelessly ensnared as one form of tyranny is replaced with another.The Penguin English Library - collectable general readers' editions of the best fiction in English, from the eighteenth century to the end of the Second World War. ...Show more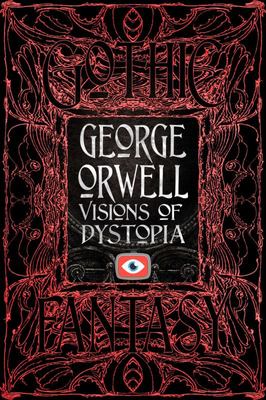 George Orwell Visions of Dystopia
by George Orwell; D. J. Taylor (Foreword by); Richard Bradford (Introductions and notes by)
$60.00
NZD
Category: Classic Fiction | Series: Gothic Fantasy Ser.
Orwell is most well-known for his two famous novels Nineteen Eighty-Four and Animal Farm, but their dystopian vision was informed by observations of poverty in England (Down and Out in Paris' and London and Road to Wigan Pier), and disillusion with political and national events of the 1930s and 1940s. H omage to Catalonia chronicled his experience of the Spanish Civil War and formulated his revulsion against totalitarianism, highlighted in his subsequent novels.   This new collection (edited and with a new introduction by Professor Richard Bradford, and a foreword by Whitbread Prize winner D.J. Taylor) brings together Orwell's two celebrated novels and extracts from his seminal non-fiction, along with with pertinent work by Jack London, who also explored totalitarianism in The Iron Heel (fiction), and the Russian dissident Yevgeny Zamyatin whose own work We (1921) offers a strong warning about a dystopian police state.   A new addition to the Flame Tree deluxe Gothic Fantasy series on classic and modern writers, exploring origins and cultural themes in myth, fable and speculative fiction. The Flame Tree Gothic Fantasy, Classic Stories and Epic Tales collections bring together the entire range of myth, folklore and modern short fiction. Highlighting the roots of suspense, supernatural, science fiction and mystery stories, the books in Flame Tree Collections series are beautifully presented, perfect as a gift and offer a lifetime of reading pleasure. ...Show more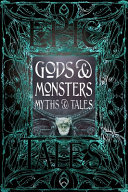 $60.00
NZD
Category: Contemporary Fiction | Series: Gothic Fantasy Ser.
Myths and legendary tales from around the world are packed with gigantic rivalries; gods, monsters and giants compete for supremacy over the land, the creatures within and the universe beyond. Zeus clashes with the all-powerful Typhon, Odin is destined to face the great wolf Fenrir during Ragnarok. And yet monsters such as the Minotaur, and giants of all kinds, dragons even, are monsters only to those too fearful to understand them, while others such as the Sirens, or the weird sisters, are malevolent without remorse.   Such mythical gods and their foes, make great adventures for the modern reader tracing the roots of The Game of Thrones, Lord of the Rings and The Witcher, where good and evil are morphed into real avatars and creatures of vivid imagination. In these pages you'll find the gods of the heavens and mountains, and the spirits and demons of the deep sea, the dark woods and the burning sands. From the gods of Babylon and Ancient Egypt to the Norse Aesir, from the pantheon of mighty Greek deities to the gods of the earth and the sky in Pacific legends, most of the great traditions are featured here, with monsters galore: Anansi the trickster spider, the chaos serpent Apep, the Wendigo (or Windegoo spirits), the Greek Sphinx, the drought demon dragon Vritra and the Chimera to name a few.   The Flame Tree Gothic Fantasy, Classic Stories and Epic Tales collections bring together the entire range of myth, folklore and modern short fiction. Highlighting the roots of suspense, supernatural, science fiction and mystery stories the books in Flame Tree Collections series are beautifully presented, perfect as a gift and offer a lifetime of reading pleasure. ...Show more